Publicerad fredag, 09 oktober 2009
Radios: IC735, TS-440S, IC-251E 2m allmode 10w. FT8800 for repeater covering. One TS2000 belonging to member.
Antennas: Beam 3 el. 10, 15, 20m FB33, beam 12, 17m  Cushkraft A3WS, dipole inv.V for 80m, Windom FD4, LW 135 m. Also new vertical dipole for 6m home made, and 5 el yagi for 6m Vårgårda 5EL6.
Tower: 18m steel, and wooden telephone pole for LW. All self supporting.
1 delta loop for 30m.
6 m ant: Vertical dipole 15m up, 5el. beam 20m up 4el beam home made, in new tower and also FD4.
2 m ant: down for the moment, shall be sat antenna in new tower.
70 cm ant: see 2m ant.
Sometimes also experimental antennas.

Digimode equipment is: Compaq computer, a little modified.
Interface: SignaLink USB
Radio: TS-2000
Program: HRD and DM780 build 2055.
Internet: Wireless connection. High speed.
Power: Normally main power from the wall, but also battery and petrol generator for back-up.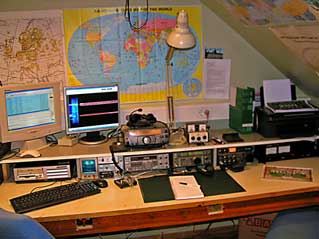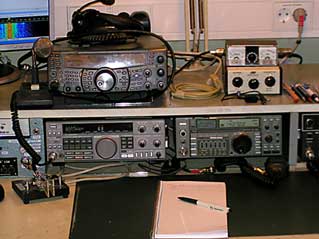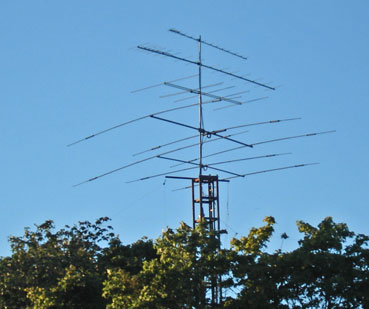 Träffar: 6844